Create and manage higher-quality product documents and technical publications on-time and under-budget
In the course of the product lifecycle, your teams create specifications, analysis reports, 2D/3D illustrations, spreadsheets, test results, and technical publications. Every document must be accurate and completed on-time. As products and markets become more diverse globally, it becomes more difficult to keep your documents up-to-date with product development and market changes, especially when you're under the pressure of ever-tightening schedules. Document and content management is critical to your success.
Teamcenter document and content management solutions manage documents and technical publications in the same product lifecycle management (PLM) system as all your other product-related information. Your authors have direct access to product information as the products evolve, and can work to the same milestones. You can keep your product design and documentation aligned with product changes to reduce the time and cost of documentation while improving quality and delivery.
Advanced Technical Publishing for Advanced Products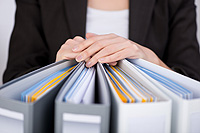 As you develop more innovative and varied products, you need more advanced technical publishing software. The Teamcenter document and content management solution provides structured authoring and publishing with XML and document components. With Teamcenter, you can control the entire technical publishing process from creation, through review and translation, to delivery. You can efficiently re-use content to simplify document production, and use authoring standards like S1000D and DITA. With the integration of Cortona3D RapidAuthor, you can include interactive 3D graphics in place of multiple pages of text. You can ensure the accuracy of your product content and provide both text and graphics for highly effective, interactive technical documentation.
Increase Productivity by Taking Control of Documents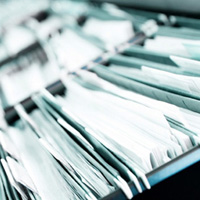 With the document and content management solution in Teamcenter, you can reduce the manual effort of document production. From any PLM application, you can create documents that are managed in Teamcenter. You can use templates to create documents with consistent content, insert content by relating documents to product structures, and sign and release documents as they are approved. Documents can incorporate product data directly with links to the related data for alerts to product changes. You can retain documents in Teamcenter that are related to specific product configurations and revisions, so they can be re-used and referenced for future product development.
Create and Edit Documents using Microsoft Office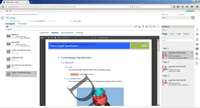 Most people use Microsoft Office® to get their work done. Teamcenter has embedded Office applications across the PLM portfolio, so most of your product-related documents can be created and edited with Office. You can search for product data; create, edit, check-in, check-out and submit documents; and participate in workflows directly from your favorite applications. You can edit bills of materials (BOMs) with Excel®, create requirements documents with Word, or sign-off on reviews from Outlook®. Because you and your teams already know how to use Office, for most users there is no learning curve to use PLM and therefore no formal training required.